To Love At All Is To Be Vulnerable
~ C.S. Lewis ~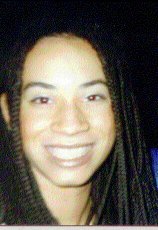 Greetings!
Welcome to Heart Alive, my tiny place in the world where itís ok to be inspired, smiley, true, and crazy for Christ! Iím Katie, an 19 year old freshman at Western Michigan University who enjoys running, painting, singing, PRAISING GOD and of course, writing. Though over time, this site has become somewhat a chronicle of what happens in my life and heart, I pray that it is still giving glory to God and revealing His message. I hope youíve taken some time to discover all that God has placed on my heart to deliver in words, in thought pages, in poems, in essays. In them, youíll find a taste of who I am. In them, youíll see a dash of what itís like to be a Christian, dealing with everyday problems. In them, I hope youíll uncover, a glimpse of God, His majesty, love, power, and patience, and how His hands are constantly shaping our hearts and our world. Since Iíve started writing, and since Iíve been learning more about Godís writing, the Bible, Iíve changed dramatically, and learned much about how to live by the Spirit. My favorite verses are:


Deuteronomy 30:11-14
Psalms 37:4-6
Proverbs 3:4-6
John 3:5-8
Romans 12:1-8
1 Corinthians 2:6-16
2 Corinthians 5:12-13
Ephesians 1:7-14

These Are The Things and People Who Make Me Especially Me
Brothers and Sisters In Christ:
To all of you: Mom, Shaun, Andrea Jo, Ryan, Linsey, Janie, Melissa, Lillian, Anna, Dave, Jason, Chris G, Clifford, Meredith, Charla, Chris L, Rita, Nicole, Erin, Jill, Eric, Peter, Katie & Kattie, Sue Martin, Mr. Schlaff, Red Heeres, Mr. Fick, Marty Dilon, and so many many many more... Thank you for letting Jesus shine in you. Thank you for all youíve given me, all youíve taught me, all youíve taken from me: Whether it was yesterday, today, or forever, thank you for loving me! God works through you to change me, to help me understand who I am in Him, to give me smiles and hugs and kisses and care, when my arms wonít reach Him. Whether I say it often or not, you mean so much to me!
Favorite Books
The Bible - God
Hey World, Here I Am! - Jean Little
Invisible Man - Ralph Ellison
Wuthering Heights - Emily Bronte
So Big - Edna Ferber


Music
Praise God for music!! Thank you Lord, for the sweet escape it offers during times of pain and the stirring excitement it can create! My favorite artists/groups are Shaded Red, Caedmon's Call, Sonic Flood, and Considering Lilly. While I love all my music, there are two artists whose work is incredibly inspirational and motivating to me: Jennifer Knapp, one of my biggest heros ever! Her lyrics sing straight to my soul, bring me comfort, and bring me joy. Her song, Martyrs and Thieves, is my all time favorite song and the anthem of my life. God has spoken to and inspired me through your lyrics so many times, I could never count them all. It was Kansas that introduced me to Christian music and helped me take a step closer to my Almighty Father. Thanks so much Jen for sharing your talent with God, with the world, and with me. Chris Rice displays lyrics that are also inspirational to me, that illustrate vivid pictures of God's love, glory, and power (I CAN'T DANCE HARD ENOUGH!!). His voice is so clear and enchanting, every one of his songs touches my heart, but none so much as Live By Faith. Thanks Chris, for the words of comfort.

PYNC - JBC
PYNC: Piano (Andrea) Yo (Anna) Naked (Erin) Cheese (Katie)... someday weíll have our own CD, and the cover will be blue. But till then, letís just make music with our friendships, letís just sing on picnic tables in busy parks because it feels good, because God made us awesome, because Heís so worthy of the praise....
JBC: Juice Box Club... Linsey, Janie, Andrea, Katie I will never look at Juice Boxes, Hot Tubs, Sparkling Grape Juice, or Owosso the same. JBC might not become an ongoing legend across the USA, but thatís ok (though it was an MHS legend)... letís keep it for ourselves, a legend always in our hearts, memories always printed on our souls, stories and griefs and joys shared that forever will enrich us, a tradition to hand down to our daughters, who, by the way, HAVE to be best friends! If JBC was a man, heíd be perfect... heíd be on the list... and he wouldnít be short... College canít kill JBC, distance canít kill JBC, time canít kill JBC, and I can already picture us, squealing and chanting "JBC" as we open that time capsule, 5 years from now.... I love you.

French Fries, Hands, Flowers - Especially Daisies, Stars, Soccer, People who play guitar, Green Trees with A Blue Sky, and Yellow Sunlight, The Wind, Cheesecake, Juice Boxes, Journals, Lysine, Driving too Fast, and Stealth Mode
ABBA Father:
Send me far away, to a place where I can be still, for hours at a time. Where it's just me and you and the sunshine and the snow and the quiet. Where I can listen, write, watch, love, remember, learn all your wonderful attributes, deeds, feelings, commands. Somewhere that I can stop being in a hurry, not do anything constructive. Where you and me are all alone.
Faith, as Paul saw it, was a living, flaming thing leading to surrender and obedience to the commandments of Christ.
~ A. W. Tozer ~
Email Me, And Let Me Know What You Think!